[ad_1]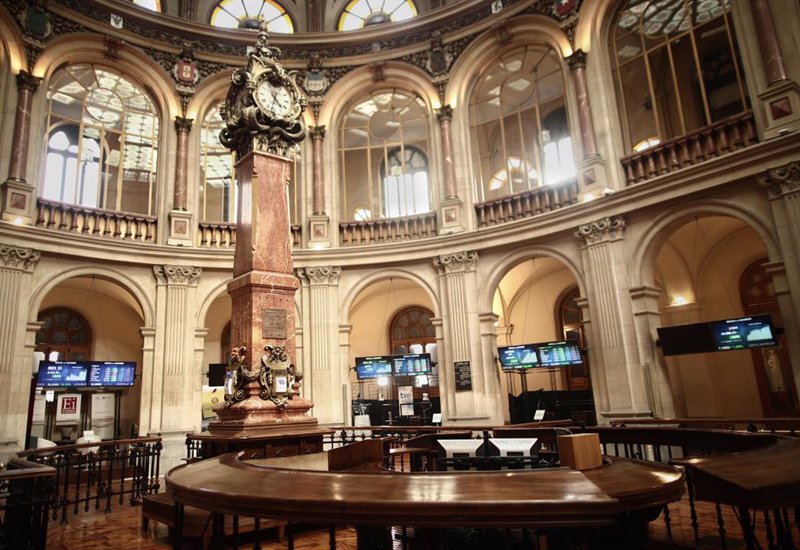 The Ibex and the rest of European stock markets seek to bounce this Wednesday after two sessions of cuts and after Asia has seen rises this morning. Wall Street, however, ended Tuesday in the red after retail sales fell more than expected in July due to the impact of the expansion of the Delta variant. American futures come at this time with increases of 0.10% on average.
Today investors are going to focus on inflation data, with the publication of the UK CPI and the Eurozone CPI for July. The other great appointment of the day will be the minutes of the last meeting of the Federal Reserve (Fed). On the other hand, the Reserve Bank of Australia has kept rates unchanged at 0.25% compared to estimating a rise to 0.5%. Experts say this has encouraged Asian markets.
"It would be surprising if today's minutes altered the market's perception of when a 'tapering' is likely to occur, given the most recent comments from various Fed policy makers, in light of the recent improvements in US employment data, which were not available to members in July, "explained from CMC Markets.
At the July meeting, the US central bank left monetary policy unchanged, keeping the level of bond purchases at $ 120 billion a month.
The Fed acknowledged that the economy had made progress toward its targets, but that there was still some way to go. The decision was unanimous.
In Europe, July headline CPI is expected to rise to 2.2%, slightly above 1.9%, although underlying prices are much more subdued at 0.7%.
THE PANDEMIC, AFGHANISTAN, CHINA … CONTINUE TO CONCERN
On the other hand, investors will continue to be very aware of everything that has to do with the pandemic, with the situation in Afghanistan and with the evolution of the economic situation in China, aspects that have generated the falls in recent days.
The evolution of the situation in Asia is very worrying, since the policy of 'zero tolerance' to Covid is still there and that the continuous restrictions seem to be impacting on economic evolution. The Japanese government decided on Tuesday to extend the state of emergency in Tokyo and other areas until September 12.
On the other hand, Japan today announced a drop in export growth to 37% year-on-year in July compared to 48.6% in June and below the consensus forecast of 39.4%.
OTHER MARKETS
The euro is trading at $ 1.1717 (+ 0.08%). Oil rose 0.45% on average, to $ 69.36 for Brent and $ 66.89 for West Texas.
The ounce of gold advanced slightly (1,789 dollars), as did that of silver (23.71 dollars).
Bitcoin fell slightly ($ 45,324), while Ethereum fell 1.77% ($ 3,069).
The yield on the 10-year American bond stands at 1.277%.
. (tagsToTranslate) Ibex (t) seeks (t) bounce (t) after (t) falls (t) attention (t) inflation (t) Category: All (t) Category: Market Report (t) Category: Pulses (t ) Category: Pulses Europe

[ad_2]