[ad_1]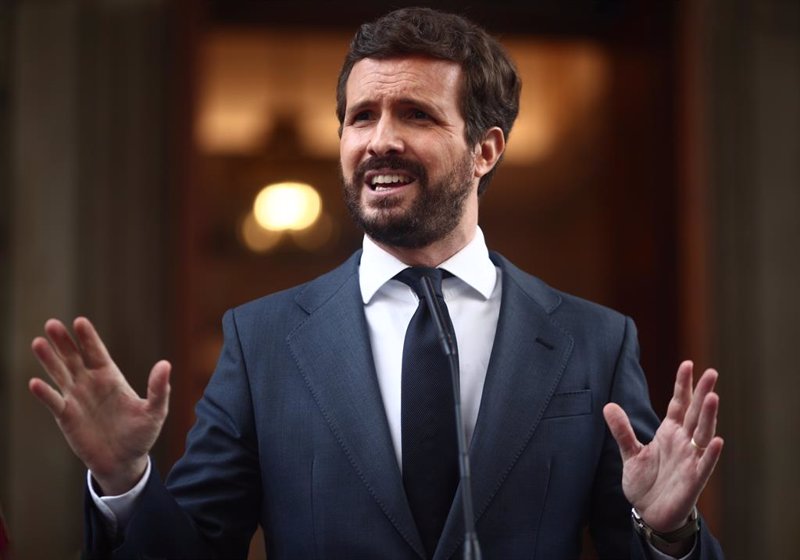 Pablo Casado, the president of the PP, has advanced this Friday that they will appeal to the Constitutional Court the National Security Law if there are no changes considering that the reform that the Government wants to carry out gives "absolute powers" to Pedro Sánchez.
"I announce that if this law ends up being approved as reported by the media, the PP will appeal it to the Constitutional Court because we think it violates fundamental freedoms and it goes totally against what our Constitution says as for the guarantees that a government must have to limit private property or people's freedom, "he stressed.
Casado, who has collaborated in the 2021 Summer Days 'Overcome decadence, rebuild Catalonia' organized by Catalan Civil Society, has criticized that that rule allow "expropriation" of goods and services, and that establish a "kind of mandatory civilian military" to "mobilize the entire population" when the government "wants to", according to 'Europa Press'.
The leader of the PP has reproached the Government that, instead of creating a Pandemic Law and "worry about the health and recovery of tourism", make this reform of the National Security Law that "allows absolute powers to Sánchez without parliamentary control." "It is the true madness of this Government," he declared.
He has finally concluded that this "radical" Executive formed by Podemos and the "Sanchista party, which has nothing to do with the classic PSOE" what he has done is "take advantage of the pandemic" to "advance its agenda of legal and social breakdown."