[ad_1]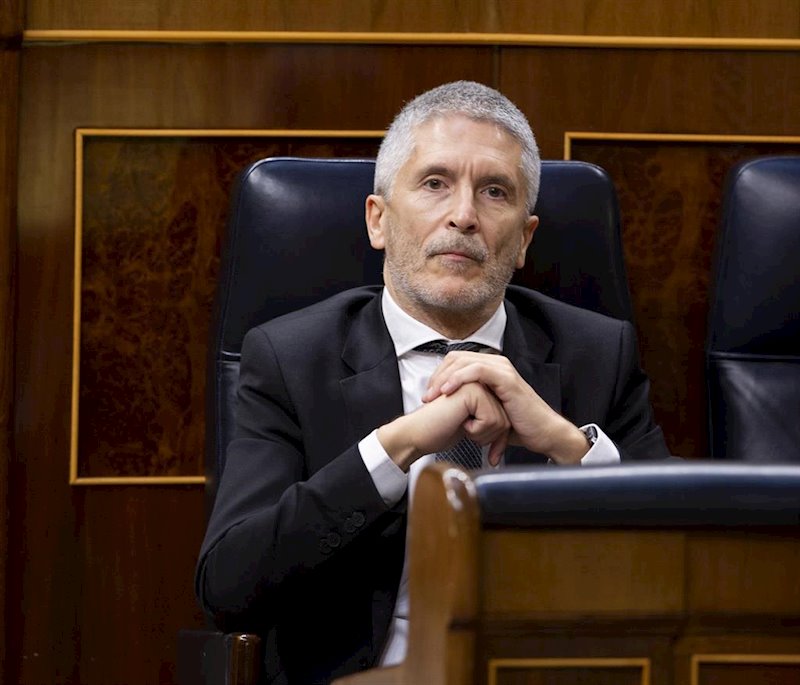 The Ministry of the Interior has bought a treadmill for the house that is now inhabited by Fernando Grande-Marlaska. The acquisition of the device, which has been tendered through the public procurement platform of the State, supposes an expense of 2,770 euros for the public coffers, as El Independiente has advanced. There was a machine of these characteristics when Marlaska came to live there in 2018 and they have proceeded to replace it when it has broken down, they have explained from the Interior department.
The public contracting portal includes a minor contract that has already been resolved for the "acquisition of a treadmill for use in the Minister's home, located in the building at Paseo de la Castellana, 5 in Madrid". The owners of the Interior move to that floor for security reasons. The apartment is located above the premises of the Ministry of the Interior.
The Grande-Marlaska department received three offers and awarded the order to Entornos Tecnológicos y de Comunicación SL, a Madrid company dedicated to the trade in machinery and office equipment. Nevertheless, what has attracted attention is the price, as there are cheaper tapes on the market.
It is not the first time that controversy has arisen around the purchase by the Administration of sumptuous objects for the use of ministers. In In 1988 it became known that the Ministry of Defense had bought a piano for the official residence of the then holder of the portfolio, Narcís Serra. The purchase prompted the appearance in Congress of the Minister of Relations with the Courts, Virgilio Zapatero, who had to guarantee that the instrument was part of the ministry's assets and would remain at the official headquarters once Serra left office.
Compromís has echoed the purchase of the treadmill for Marlaska and has registered a Request for information in the Senate for the Ministry of the Interior to respond. "What color is this treadmill? Is the treadmill for the exclusive use of the Minister or will he let the taxpayers use it in shifts? Why are the taxpayers paying for this treadmill?" the Valencian formation.