Felipe VI distances himself from the emeritus king: asks to protect ethical principles "without exception"
[ad_1]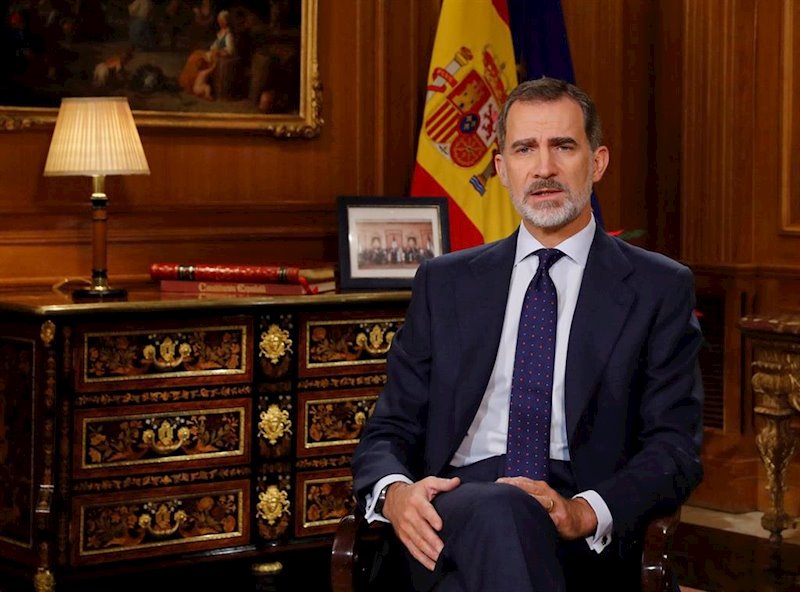 King Felipe VI gave his traditional Christmas Eve speech this Thursday, in an especially difficult year for Spain in general and for the monarchy in particular. The speech has aroused more curiosity than in other years after the various scandals that have rocked his father, the King Emeritus in recent months.
Some scandals that Felipe VI has tiptoed through. "Along with our democratic principles and compliance with the laws, we also need preserve the ethical values ​​that are at the roots of our society". For the monarch these ethical values ​​do not understand people,"oblige us all without exceptions"A message in clear allusion to his father.
"This is how I have always understood it, in coherence with my conventions, with the way of understanding my responsibilities as Head of State and with the renewing spirit that inspires my Reign from day one," the monarch has detailed.
Beyond the veiled references to his father's scandals, the main theme that has marked Felipe VI's speech has been the economic and health crisis caused by Covid-19. "Right now, many citizens fight against the disease and its consequences in your homes, in hospitals or in residences. Today I send you all my greatest encouragement and affection, "he conveyed.
"The virus has entered our lives and has seriously affected our economy, even paralyzing or destroying many companies ", has qualified. Felipe VI calls for "facing the future with determination and security."
THE PP REITERATES ITS SUPPORT FOR FELIPE VI
The PP Deputy Secretary for Communication, Pablo Montesinos, has reiterated the support of Pablo Casado's party for Felipe VI, who, according to his words, "It has behind the vast majority of Spaniards". In addition, it highlights the "exemplary work" of Felipe VI and his "key role" in constitutional Spain.
This was expressed this Thursday during an interview on TVE, in which he censored the part of the Government that attacks the King and demands that Pedro Sánchez "disavow" Pablo Iglesias and to the ministers of Podemos who want to end the leadership of the State and the Constitution.
On the other hand, referring to the President of the Government, Pedro Sánchez, Montesinos has expressed that "the Spanish no longer believe his word." "That the Government of Pedro Sánchez's lie speaks of experts seems like a joke, the Spanish should put their hands to their heads," he said.