[ad_1]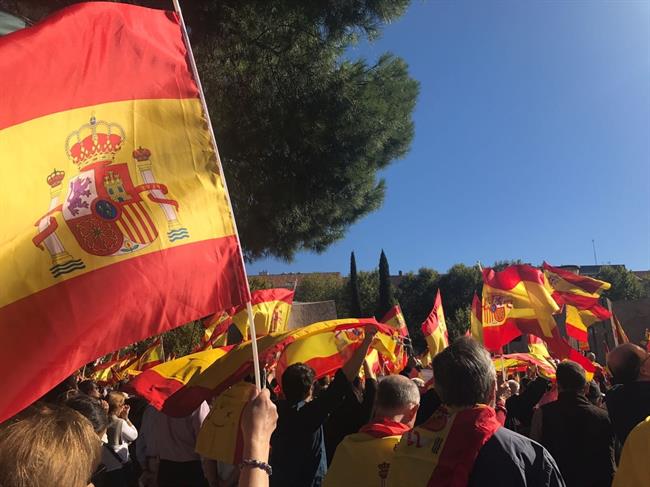 The Plenary of the Constitutional Court (TC) decides that the attacks on the flag are not protected by freedom of expression. This has been stated after dismissing the appeal of a trade unionist against the sentences issued by the Criminal Court and the Provincial Court of A Coruña that convicted him of this crime, provided for in the Article 543 of the Penal Code.
It was the Criminal Court number 1 of Ferrol (A Coruña) that sentenced the leader of the Galician Intersindical Confederation (CIG), Pablo Fragoso, to pay a fine of 1,260 euros for a crime of outrage to the flag in a sentence which was ratified by the Provincial Court of A Coruña.
The ruling has received six votes in favor and five individual votes from the magistrates: Encarnación Roca Trías, Andrés Ollero Tasara, Juan Antonio Xiol Ríos, Cándido Conde-Pumpido Tourón and María Luisa Balaguer Callejón, the content of the sentence will be made public in the next few days.
The events occurred during the course of a rally in front of the Ferrol Military Arsenal in 2014, where he maintained expressions such as "here you have the silence of the fucking flag" and "You have to set fire to the fucking flag". In the judgment of the TC, these words are considered unnecessary for the wage claims he was defending, in addition to not keeping any type of relationship with them.
. (tagsToTranslate) Constitutional (t) resolves (t) outrage (t) flag (t) freedom (t) expression (t) Category: All (t) Category: Spain (t) Category: Pulsos (t) mostread_espana

[ad_2]