[ad_1]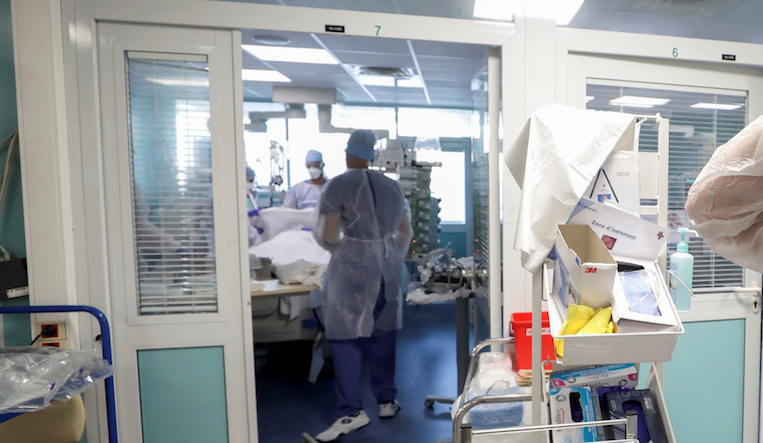 The Ministry of Health has communicated this Thursday 23,580 new cases of Covid-19, which represents the highest number of positives in the entire pandemic. Of these, 9,395 have been diagnosed in the last 24 hours, compared to 9,303 registered on Wednesday. In addition, in the last 24 hours, they have registered 173 deceased, 790 in the last week.
In total, there are already 1,160,083 confirmed cases of Covid-19 since the pandemic began, while the global death toll from coronavirus in Spain rises to 35,639 people.
The current average rate of infections in Spain in the last 14 days stands at 468.17 cases per 100,000 inhabitants.
Currently there 17,520 patients admitted for Covid-19 throughout Spain and 2,404 in an ICU, although in the last 24 hours there have been 2,349 admissions and 1,837 discharges. In addition, in the last week 5,056 people have been admitted to a hospital as a result of the infection caused by the contagion of the coronavirus and 348 in an ICU.
The occupancy rate for beds occupied by coronavirus stands at 14.17% and in ICUs at 25.8%.
"We are in a very high incidence for what we would like to observe ", said the director of the Center for the Coordination of Health Alerts and Emergencies, Fernando Simón, who pointed out that a certain" reduction in the increase in cases "is being observed.
"This is increasing, very progressively, but it is increasing and several communities are already above 40% of ICUsTherefore, routine care is already greatly affected and even in some places completely stopped ", said Simón.