[ad_1]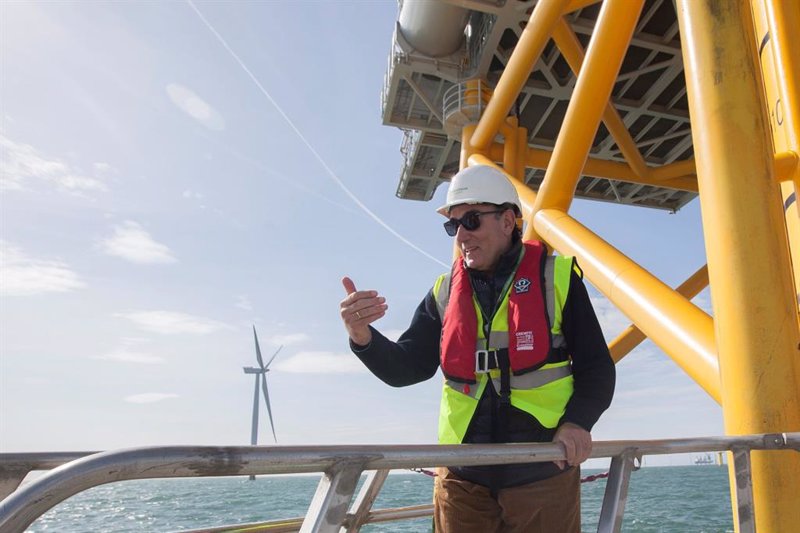 Analysts highlight this Wednesday that Iberdrola has fulfilled what was expected with its accounts for the first nine months of the year. The power company has gained 4.7% in the period, to 2,681 million, in results that have been affected by Covid-19, which has had an impact on demand and delinquencies, explained the power company.
Bankinter experts explain that the positive factors in these figures – higher hydraulic production (+ 28%) due to favorable weather conditions; greater regulatory base in networks in the United Kingdom and rate reviews in the US and Brazil; improvements in efficiency and lower cost of debt – outweigh the negatives. On the unfavorable side, the lower regulated income in distribution in Spain after the cut approved for the 2020-25 period, in addition to that lower electricity demand due to Covid-19 and the depreciation of the Mexican peso and Brazilian real.
They highlight that, right now, attention shifts to Investor Day that the company celebrates on November 5, with an update of the 2019-2022 Strategic Plan. "It is very likely that in this update we will see an upward revision of the objectives that contemplate reaching an EBITDA of more than 12,000 million euros and a BNA of between 3,700 and 3,900 million euros in 2022. This will allow new upward revisions to Iberdrola's target price", they add.
Also "in line with expectations" is how the Renta4 analysts value the results of Iberdrola, who highlight "the good tone of Renewables and Generation and Customers". They explain that, without taking into account the impact of Covid-19 (216 million euros) and certain extraordinary positives recorded in 2019, EBITDA would have grown 3.2%. Therefore, they value "positively these results aligned to reach 2020 target".
PURCHASE PNM RESOURCES
On the other hand, Avangrid (81.5% of Iberdrola) has announced the signing with the listed American PNM Resources of a merger agreement under which Avangrid has committed to acquire 100% of PNM's capital in exchange for a cash price payable to its shareholders of $ 50.3 per share, which is a 10% premium. PNM's Board has recommended the operation to its shareholders. Avangrid expects that the operation will be completed in approximately 12 months.
A "positive news in strategic terms" for Banco Sabadell analysts, because will allow Iberdrola to continue growing in the US. They point out that "it is not an excessively large operation" and, although the price "a priori seems somewhat high, we understand that post synergies Iberdrola will be able to lower it and that is why it has made the offer," they add.
. (tagsToTranslate) Iberdrola (t) accounts (t) meet (t) forecast (t) market (t) look (t) November (t) Category: All (t) Category: Company News (t) Category: Europe Report ( t) Category: International News (t) Category: Pulses (t) Category: Pulses Europe (t) Category: Sectorial: Utilities (t) mostread_empresas

[ad_2]