[ad_1]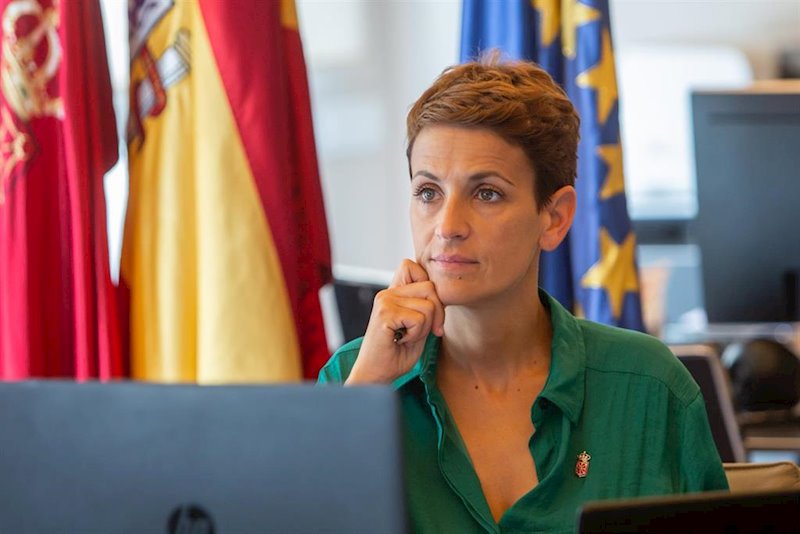 The Government of Navarra will restrict the entries and exits of the Foral Community as of this Thursday within the framework of a new package with about twenty measures, approved today to stop the second wave of expansion of the coronavirus, which They will come into force on Thursday, October 22 and will last until November 4.
The new restrictions also include the closure of bars, cafes and restaurants, except for serving food at home and dispensing bread and newspapers, as specified by the Executive of María Chivite in a statement.
The main measures announced are the restriction of entry and exit from the Autonomous Community, except for travel for work reasons, university studies, caring for family members and other force majeure, as well as the closure of bars, cafes and restaurants, establishments that only They will be able to maintain the activity for the sale of bread and press, if they have authorization to do so and for the sale of food at home until 9:00 p.m..
In the case of hotels and rural houses, in addition, the restoration will be allowed to serve the people who have lodged, in tables of four people maximum.
Also, the restrictions they will also affect commerce and all cultural and sporting events, who will have to close their doors and vacate their customers daily before 9:00 p.m.
In the case of galleries and leisure areas of large commercial areas, their recreational use is prohibited, with access and use of these large areas only limited to making purchases.
The Regional Executive will maintain the prohibition of meetings of more than six people in public spaces and establishes the obligation to create "conviviality bubbles" between the cohabitants of each address.
In the case of single or dependent people, this stable group of relationship may be expanded to caregivers, limiting contacts with people from outside these bubbles to the "essential minimum".
The measures will be made effective by Regional Order of the Minister of Health and They will be published in the next few hours in the Official Gazette of Navarra.