[ad_1]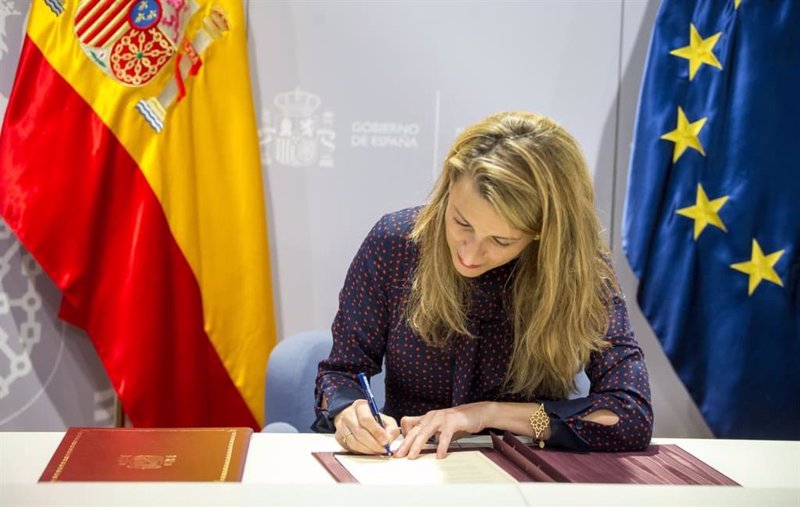 The ERTEs are not going anywhere. This has been assured by Yolanda Díaz, Minister of Labor and Social Economy. Díaz emphasizes that the Government will not let them "fall" as long as they are necessary to "save companies."
He said it during an interview on Radio Euskadi collected by Europa Press. In it, Díaz has affirmed that the success of the agreement belongs to the social agents, who have "lived up to it."
Díaz has defended the Government of Sánchez as a "European model", According to the minister, it is the first time that our country is implementing "policies in line with what is done in Europe and policies that are successful based on internal flexibility."
"And that Royal Decree 3/2012 has led us to circumvent the labor legislation of the Popular Party and even the PP legislation on unemployment protection, because we remember that Mariano Rajoy as soon as he arrived with Mr. Montoro, they cut almost 26 points Social Protection for unemployment, let us remember those 'Fridays of sorrows' that caused enormous suffering in the people, "he added.
In his opinion, it is being shown that, with internal European flexibility measures, the crisis is managed in a different way "and I say again that"has come to stay ".