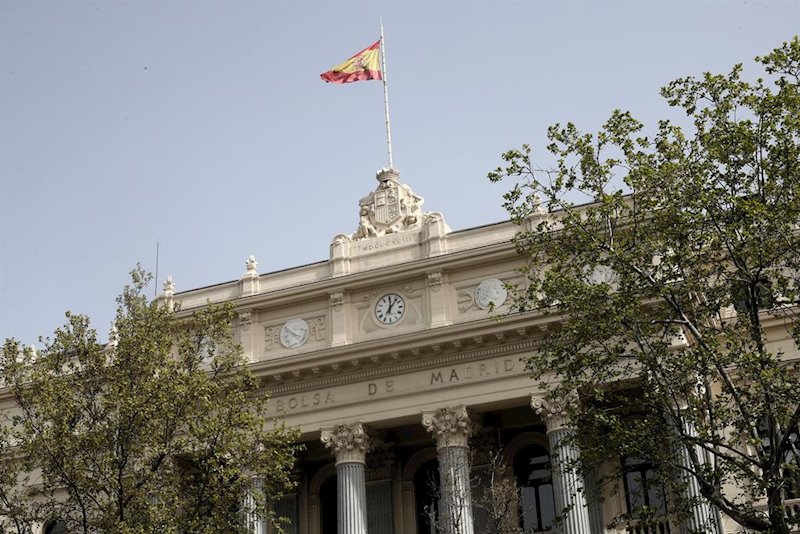 The Ibex has fallen by 0.9% this Monday, to 7,090 points, pressured by the values ​​of the tourism sector. Meliá (-7.76%), IAG (-5.61%), Aena (-3.92%), Amadeus (-2.31%) They have regressed after the warning of the German Government by the rebound in coronavirus cases in Spain. All the German tour operators have decided cancel your organized trips to the Balearic Islands from this Saturday, which has been a new problem for the sector.
The day has also been conditioned by tensions between China and the US. It should be remembered that the president of the United States, Donald Trump, issued an executive order last Friday that Forces Chinese company ByteDance to sell or divest its TikTok business in 90 days. In his order, he cited "credible evidence" that ByteDance "could take action that threatens to harm the national security of the United States."
Meanwhile, Reuters reported over the weekend that the review of the trade agreement between the two powers, initially set for Saturday, it was delayed without a new date being agreed, citing sources familiar with the plans. Sources told Reuters the delay was due to to scheduling conflicts, as well as for allow time for more Chinese purchases of US exports.
However, the Asian stock markets have experienced a mixed session, with rises in Chinese squares -CanSino has shot up after the Government has granted the first patent on the Covid-19 vaccine– and falls in the Nikkei after the Japanese economy has contracted at an annual rate of 27.8% in the April-June quarter, the worst data on record, because the coronavirus pandemic affected consumption and trade, according to government figures released this Monday.
The coronavirus pandemic continues to dominate investors' attention as cases increase and outbreaks reappear in some parts of the world. On Sunday it was announced that New Zealand Prime Minister Jacinda Ardern, has delayed the country's elections – originally set for mid-September – four weeks due to the Auckland virus outbreak.
MACRO DATA AND OTHER MARKETS
This Monday there were no particularly outstanding business results on the calendar, nor were there any relevant macro data. And so it will continue throughout the week, until PMI data is released on multiple countries on Friday.
Finally, in the commodities market, the barrel of brent, a reference in Europe, has traded with increases of 0.56% at the close of the session in the 'Old Continent' and has been paid at 45.05 dollars. In addition, in the currency market, the euro has appreciated by 0.23%, to $ 1.1868.
. (tagsToTranslate) Ibex (t) 9% (t) start (t) week (t) pressed (t) tourism sector (t) (t) Category: All (t) Category: Market Report (t) Category: Europe Report (t) Category: International News (t) Category: Market Report – close (t) Category: Pulses (t) Category: Pulses Europe (t) Category: Market Pulse (t) mostread_mercados (t) mostread_internacional