[ad_1]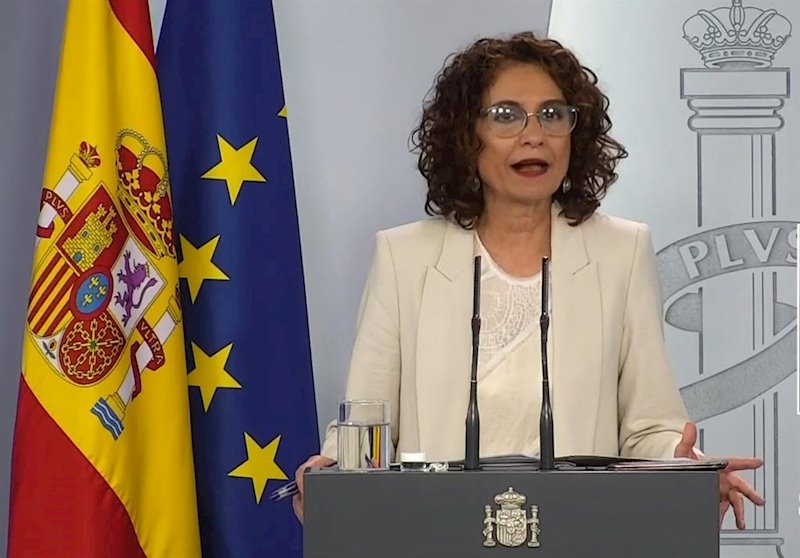 The Minister Spokesperson, Maria Jesus Montero, he said this Sunday that he trusts the "stable alliance" with the PNV in the event that the Government has to request Congress to sixth extension of the alarm state, and despite the anger of the Basque nationalists for the pact with Bildu.
At a press conference at the end of Pedro Sánchez's videoconference with the regional presidents, Montero justified that confidence that the Basque nationalists have always been very clear about "the importance of health and safety of the entire territory, also in the Basque Country". "I understand that if such an extension were necessary, we would continue to count on the PNV", has remarked.
Montero has also pointed out that in the next few days the health indicators will be known "because they are the ones that set the guideline", and then it will be seen whether or not to request the extension.
And when asked if the pact with Bildu to repeal the labor reform The alliance with the PNV is jeopardized, Montero has remarked that they hold constant meetings with the Basque nationalists on many matters that allow the legislative impulse because, he insisted, "we have a stable alliance."
Along these lines, he has specified that stable alliances to develop programs throughout the legislature are one thing and that "specific agreements" (as the pact with Bildu) to which "the Government has been forced to carry out the extension and defend the health of citizens."
. (tagsToTranslate) Montero (t) trusts (t) alliance (t) stable (t) votes (t) sixth (t) extension (t) Category: All (t) Category: Europe Report (t) Category: International News ( t) Category: Political News (t) Category: Pulses (t) Category: Pulses Europe (t) mostread_politica (t) mostread_internacional

[ad_2]