Just over a month after announcing the upcoming release of the Antminer S19 series, crypto mining hardware is finally on sale. Yesterday, Bitmain revealed that its next-generation mining equipment is already on sale in the country and that international sales will be made soon.

Antminer S19
Labeled the "future of mining," the newest model in the ASIC line, the Antminer S19 series comes in two different variants. There is the 95 TH / s and 90 TH / s model, with an energy efficiency of 34.5 ±% 5 J / TH, and the AntminerS19 Pro available in a 110 TH / s and 105 T / s model, both with an energy efficiency of 29.5 ± % 5 J / TH.
#Antminer is proud to announce the official sales launch of the next-gen # AntminerS19 Series! (Selling domestically with international sales following soon) For those interested to know more about the product, kindly contact our sales team. #Bitmain # AntminerS19Pro pic.twitter.com/z9bt6VWiw8

– Antminer_main (@Antminer_main) March 23, 2020
What is new in these latest additions to the Bitmain collection? Power: The Antminer S19 series has the power to make all previous models obsolete.
Both models also come with unmatched energy efficiency. This is something that all Bitcoin miners will need to study right now at a time when the hashrate is falling along with the price of BTC.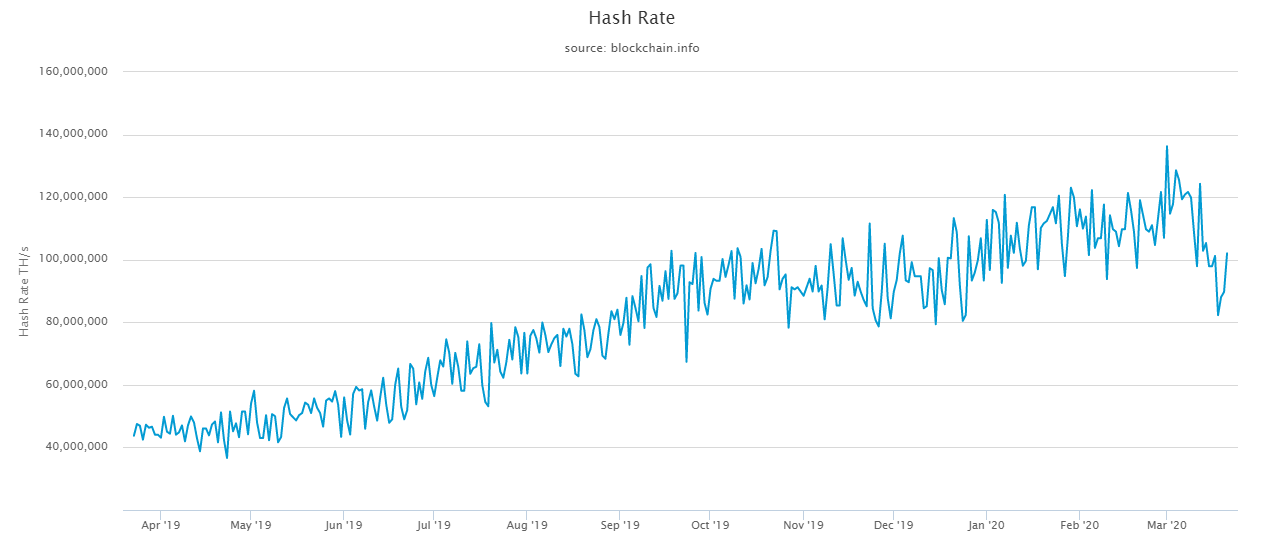 Cryptocurrency mining is constantly evolving
With Bitcoin's halving on the horizon, Bitmain's announcement in late February may have seemed like the perfect time. After all, increased power and energy efficiency at a time when miners have to fight for a smaller reward is definitely attractive. Also, since the platforms have a much higher hashrate, less is needed to mine a single bitcoin.
However, with the price of BTC below the breakeven line for some, we will probably see a lot of network miners capitulate, especially if we test new lows.
The specs are there, but the shipping date and price are still clearly TBD. After a disastrous 2019, this year begins to look like it will also be difficult for Bitcoin's mining operations, including the mighty Bitmain.