[ad_1]

The weakness of our selective is maximum and this Thursday many of our selective banks have drilled important supports. And without them we know from experience that we will not get very far.
Technical analysis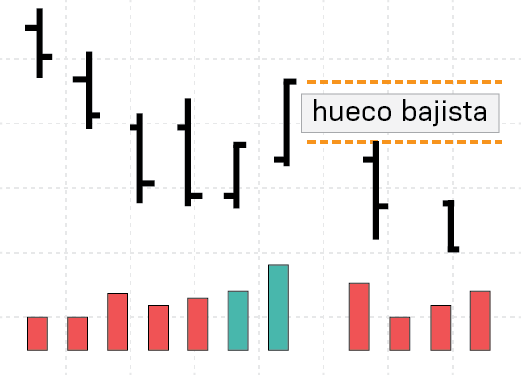 Short term
Medium term
Long term
Strong falls this Thursday (-2.55%) led mainly by the collapse of banks. Even if the weakness is of the entire European banking sector, which at the worst moment of the session has left 5%. And we already know that when banks fall hard, the Ibex goes behind. Y Telefónica also does not help drilling the support of 5.30 euros. We are going to see what the weekly candle closes for us this Friday because if we close like this our operator would be giving new symptoms of weakness that can clearly lead him below five euros. As for our index this is getting closer to the support of 8,540 points (Monday's minimum) and above we have the resistance of 9,000 points, specifically in the last of the bearish holes (8,986). Only closing above 9,000 points will we have the first sign of short-term strength. But nothing more.
That said, the rebound in recent days seems very small compared to the previous 15% crash. Summarizing and as we have been saying in recent sessions, volatility has come to stay and even when we believe we can see higher levels in the coming weeks we will be talking about a simple rebound. Not at all for a change in trend. Back figure we don't have of any kind, nor is it expected. In the short term, we can only wait for this week's minimums not to be perforated because doing so we can attend new and important falls, especially now that the financial sector seems to have taken another run down.
Another thing is Wall Street, which is showing much stronger, as always, than the set of European exchanges. And as a button shows: the bags of the Old Continent have bounced 5% from Monday's lows while Wall Street has done so in the same period by 10%. Come on, the usual of the last decade.
. (tagsToTranslate) Ibex (t) has (t) any strength (t): (t) banks (t) nothing (t) do (t) Category: All (t) Category: Market Report (t) Category: Technical Analysis (t) Category: Pulses (t) Category: Analysis (t) Category: Market Pulse (t) mostread_analysis-technician (t) mostread_analisis

[ad_2]